Good news! The newest version of the Self-Assessment is quick and easy, with just a couple parts to it. And, you can still get an indulgence token, too.
First, be sure that you're logged in to the new website, here:
https://play.wholelifechallenge.com/login
Hamburger Menu Location: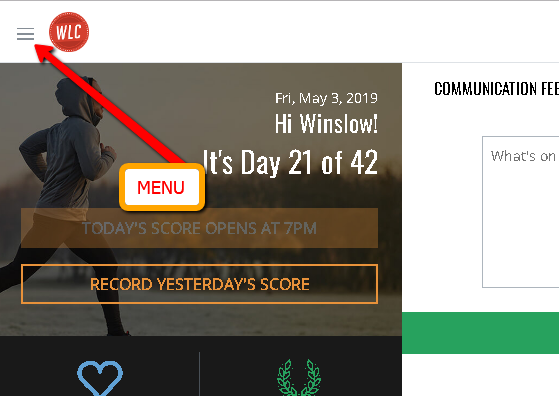 Choose the MEASUREMENTS option: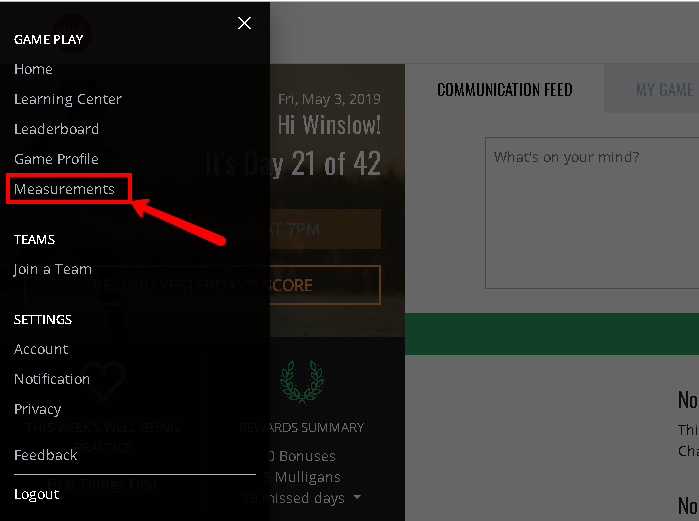 Starting the Challenge
The Whole Life Challenge begins and ends with the Whole Life Challenge Self Assessment.
To access the self assessment, click on MEASUREMENTS in the menu. Fill in the health and fitness measurements fields, then click SAVE when you're done. This process can be repeated for all the measurements listed in the "health" and "fitness" drop-down menus, one at a time.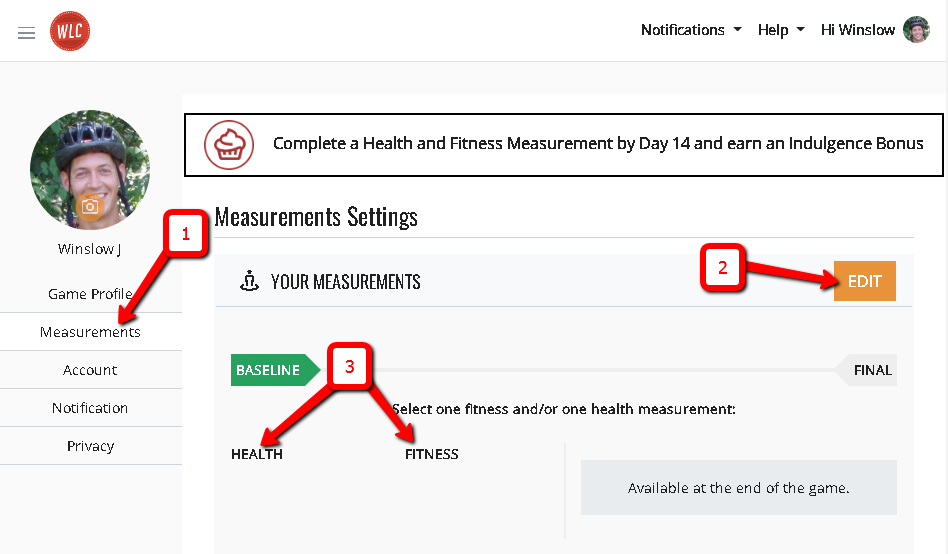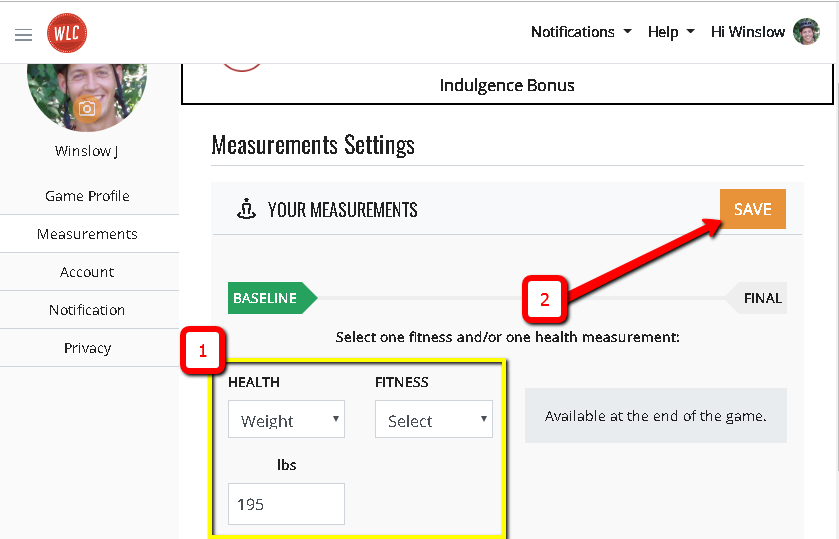 You will repeat your measurements when you complete the Challenge. Your improvement in your workout score and measurements will be part of the formula used to determine your final ranking among your teammates.
For your fitness measurement - perform a measurable workout (with clearance from your doctor, if necessary.) For a workout to be measurable, it must be a physical activity that can be times scored with a single number. A 5k run is a good example. You start when the gun goes off, give it an all-out effort, and get a time when you cross the finish line. Your time is the measurement.