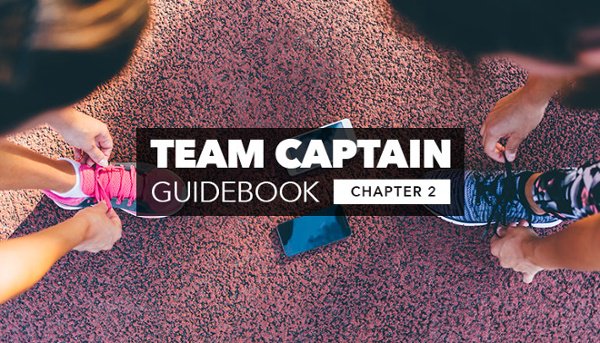 Scoring
This week, we're going to encourage our players to have a better experience with the WLC by developing a deeper understanding of an important part of the Challenge – Scoring.
We'll help them see it as a tool for their use (rather than a set of rigid rules to follow), changing their focus from the minutia of the rulebook toward the larger goal of making enduring lifestyle and habit change.
Toward that end, we've listed seven important ideas about Scoring for you to use in your next communication with your Team, all of which follow just one theme — the scoreboard is there to serve you.
Take one (or take them all), and send them to your team in your next email, Captain's Post, or team meeting.
Here are the key points about Scoring:
Your daily score isn't a judgement, it's a record. It simply shows you where you are (and where you've been) in adopting the 7 Daily Habits, helping to motivate you to get where you're going.
Because you're keeping a record, you'll want to make sure that you score yourself every day of the Challenge — whether your score is low, high, or somewhere in the middle. Accuracy and consistency now will pay off as you adopt the Habits in the future.
As you examine lower scoring days, do so with compassion. Know that they are a reflection of the demands of daily living (and the difficulty of self-improvement) rather than a comment on your character. They also represent opportunity rather than failure, showing you the places you can focus in the days to come.
In the end, the point isn't the score — it's the adoption of Habits. While you may find that scoring motivates you to adopt Habits faster, realize that the point of the Whole Life Challenge is to make healthy, mindful choices a permanent (and automatic) part of your life. That takes lots of time and practice (and perhaps many, many low scoring days).
You can concentrate on just one portion of the Challenge, deciding which of the 7 Habits to pursue. While they work wonderfully together, you may find that the most "sticky" success comes from pursuing them one (or two) at a time. For instance, decide this week to get your exercise and nutrition, blast the rest. Or decide to get your sleep points for five consecutive days, no matter what. While this may mean recording a "lower score" each day in the other areas, it actually means you're closer to adopting the 7 Daily Habits as a permanent part of your life.
Take the long view. Adopting a single Daily Habit takes time, never mind 7. You may require all 8 weeks of the Challenge, and then multiple Challenges, before you've learned how to fit each of the Daily Habits into your routine. Sometimes, things will click after weeks (or even years) of attempting them.
If achieving a perfect score makes you miserable, perhaps it isn't a "perfect score". As you pursue the Challenge, be content to make small, meaningful changes to improve your life (without causing yourself unnecessary suffering). Treat each new day and each new Challenge as the opportunity to take a step forward, to build on what came before.
Sample Post
Here is an example of one of the many ways to communicate these ideas. Use it as inspiration, and as you do, remember that your role is a simple, but important one — providing knowledge, inspiration, and support for your team and communicating from a vulnerable, open place.
Team,
As you get a little more familiar with the rules of the Challenge (and fitting them into your life), I wanted to give you a couple of things to think about with your daily Scoring, things that have helped me get the proper perspective on succeeding at the Whole Life Challenge.
Hopefully, you find them helpful:
1.) The scoreboard is there to make you feel good (even when you don't).
This means that keeping track of your score on a daily basis isn't about "points" or "perfection". Rather, it's about reinforcing what you did well while showing you new opportunities for success. For instance, scoring a "3" on Nutrition doesn't mean you messed up. Instead, it means you spend the vast majority of your day eating well, and you're one step closer to your next "4" or "5".
2.) The scoreboard is a record of where you are now, not a comment on your character.
As soon as you take the long view (and think about adopting the 7 Habits permanently), you'll realize this isn't really a 6-week Challenge — it's a "rest of your life" challenge. That means that today's score is more historical record than anything else, a way for you to look back on where you were at one point in time, during one Challenge, on your journey toward becoming a healthier, happier person. For me, that idea really takes the sting out of a low score, especially when I combine it with the idea that I am on a long journey that will require a lot of (judgement-free) practice.
3.) The scoreboard works for me.
When I was a kid, maybe 5 or 6 years old, I came home from school and told my Dad the other kids were calling me (a few very specific and unprintable) names.
"That's okay," he said, "One day, they'll just call you 'Boss'."
Now, 30-some-odd years later, that lesson is forever stuck with me — the idea that one day I'll have command of everything that causes me misery now. And I apply it to the Challenge in a very simple way:
The scoreboard can tell me what I'm doing "wrong" right now. It can "call me names". But it won't have sway over me forever, and it's really just showing me all the things I'll be doing right in the future.
4.) I can use the scoreboard for just one portion of the Challenge (the portion I need).
In the January Challenge, I decided that I'd concentrate on building one Habit above all others throughout the eight weeks — 10 minutes of meditation.  I decided it would be the only thing I worried about every day. In other words, I might get my exercise (and I might not), and I might have perfect nutrition (and I might not) but I was definitely, definitely getting my meditation.
And by the end of that Challenge, I had a new habit that serves me to this day, one that could've gotten lost if I'd tried to get a perfect score across all 7 Habits every day. Now, I meditate.
I truly hope these ideas help you as we tackle the rest of the May Challenge. To me, they all come back to the simplest of ideas, one you should always keep in mind if you find yourself taking this all too seriously:
It's just a scoreboard.  And the real goal here isn't a score — it's to build a better life, one step at a time.